Yours Truly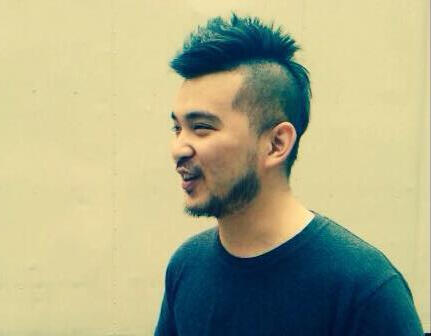 An amateur music producer through and through, Ariel enjoys sequencing beats and tweaking automation parameters in Ableton Live.

Having struggled with the project of live music performance as one who makes fixed media music, Ariel has spent the last several years investigating the tenuous relationship between music production and certain deeply-entrenched musical paradigms that are founded upon conventional composition/performance dualities. And at the expense of diminished musical activity, Ariel (by some miracle) managed to complete and successfully defend his doctoral dissertation on the subject at the end of 2021.

Ariel is currently based in Hong Kong.
Teaching
Led Ableton Live workshops at City University of Hong Kong's Communication Department over several semesters.
Assisted in the longitudinal development and teaching of Dr. Olli Tapio Leino's undergraduate course Technology in Art, Science, and Everyday Life at City University of Hong Kong. Recognizing that both subjective encounters with the lifeworld and human culture at large are co-constituted with the technological means that make them possible, the course exposes students to a variety of perspectives (Don Ihde, Marshall McLuhan, Martin Heidegger...etc.) with the aim of helping students establish their own theoretical foundations by which to make sense of their technologically saturated lives.
Text
Doctoral Dissertation (2021) [...to be uploaded]
Description: While a major portion of Ariel's thesis traces a gradual realization of music production's fundamental exclusion from conventional composition/performance dualities, the phenomenological and existentialist approach that was adopted in this process ultimately led him to seek resolution through play. An eureka moment occurred when play's universality, flexibility, mercuriality, and autotelicity revealed itself to be an excellent way to frame musical activity. Turning back to the music producer's struggles towards playing live, it became clear that this conceptualization of music-making grounded in play could not only help reconcile persistent tensions between newer musical practices and the deeply-historied musical paradigms that they defy, but also facilitate the accommodation of any musical unorthodoxy that have yet to come.
Upcoming Shows
TBA
---
Past Shows
Sep 14, 2017 - Art in the Bar @ Cobo House

May 29, 2017 - Extended Eclectics @ XXX Gallery

Jul 09, 2016 - Noon Gazette and Daily Spy @ Duddells

Jul 02, 2016 - SPARK! ver.1 Electronic Sound & Vision @ SAAL

May 21, 2016 - ISEA Conference 2016 @ City University of Hong Kong

Apr 17, 2016 - Literature x Electronic Music @ Comix Home Base

Aug 29, 2015 - HK Blender #2 @ XXX Gallery

Aug 17, 2014 - Glitch Pop @ Music Room (Lee Shau Kee School of Creativity)

Mar 19, 2014 - City University 30 Years of Art and Culture Festival @ SCM

Mar 04, 2014 - Sonic Anchor #15 @ Hong Kong Arts Centre

Dec 01, 2013 - Clockenflap Festival @ West Kowloon Promenade

Sep 20, 2013 - Moon Fest @ Videotage

Jul 06, 2013 - SCM7 @ K11

Jul 05, 2013 - SCM Annual @ Run Run Shaw Creative Media Centre
Other Projects
---
Untitled Light Sculpture (2013)
Projection Mapping
Music: "Technicalities" from the Mercurial EP
---
Glocken-spiel (2012)
Ludomusical kinetic sculpture inspired by 圍棋(Go).
Collaboration with Jack Lung.
Materials: max/msp + vvvv + webcam + pico projector + arduino + servo motors + acrylic
---